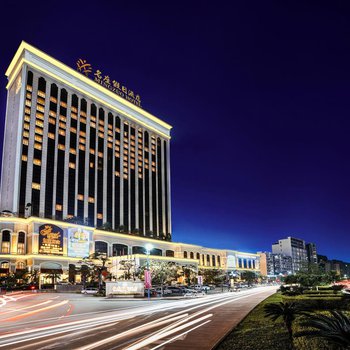 The Mingzuo Hotel is an ideal spot for travelers wanting to discover the city. Visitors to Zhongshan will find that the Mingzuo Hotel is a fantastic accommodation choice.
The hotel is only 15km from Zhuhai North Railway Station and 69km from Zhuhai Jinwan Airport, giving guests a number of convenient transportation options. Guests will find Zhongshan Zheng Guanying Former Residence, Boshiwa Children Amusement Park and Shengtang Zumiao just a short distance from the hotel.
At the end of a busy day, travelers can unwind and relax in the hotel or go out and enjoy the city. For guests' convenience, airport pickup can be arranged. This Zhongshan hotel provides parking on site.
Germaphobes can rest easy - the level of cleanliness is highly rated at this hotel. For guests traveling with families, this hotel is consistently one of the most popular choices.